Know How to Use Groupon . . . Coupons?
You probably know Groupon as the place to go and get amazing deals for about half of the regular price, right? But did you know they're also a great place to get
coupons
?
For example, you can look up
Hello Fresh
: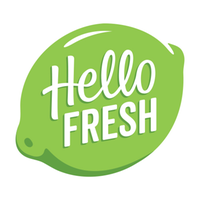 We've been using HelloFresh for months. They deliver a box to our front porch every Monday with all of the ingredients we need to make home-cooked meals from scratch in about half an hour. We enjoy a variety of food . . . it's convenient . . . and honestly we save money over fast food and carry-out.
If you use
Groupon coupons
, you can actually get $40 off your first box and $20 off the next one!
Or you can find coupons for things you are already buying online -
Target
,
Amazon
,
Ebay
, or
Walgreens
.
Before you buy anything else online, check out Groupon Coupons and see if you can save some more money.
Save
Save