With the craziness of the holidays, family get togethers, not to mention surgery, a new job and three boys, I have let the 'worthy causes' slip away a bit. They don't usually pop into my inbox. I frequently have to go find them and that means I have to make time for it.
But I thought it would be fun to post some purchases you can make this Christmas season that will support others around the world and help them celebrate Christmas too.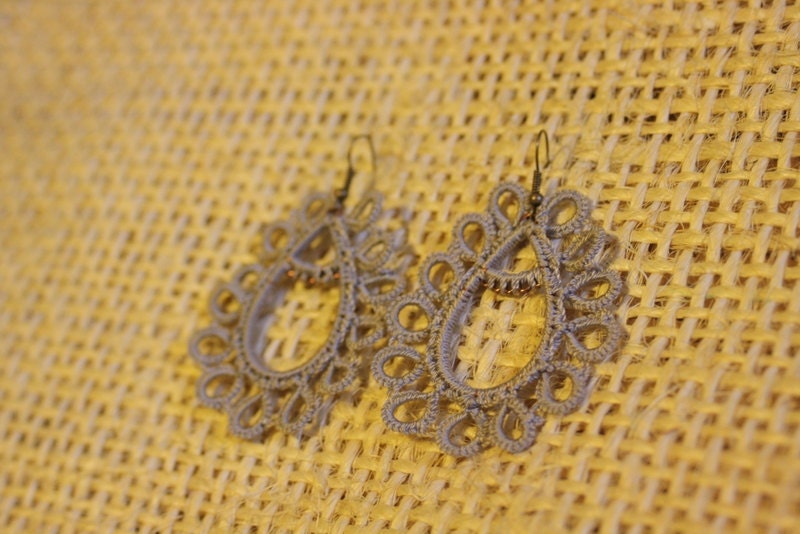 These hand tatted paisley earrings are gorgeous! On the front page of the website they have a pair in green, but it must be sold out because I can't find it in their Etsy store. But I may just have to special request them for my birthday in January because I LOVE them and that's hard to get me to say because jewelry isn't something I care for most of the time.
You can get this pair in gray for $18 at Hill Country Hill Tribers.
Purchasing these earrings or any item from Hill Country Hill Tribers helps support refugees who were forced to abandon their homes in Burma and emigrate to the US. You can read more on HillTribers.org.
And this little clutch has my name written on it . . . no, for real. I wish I had seen these before I made my Christmas list. They would have definitely been on it.
This clutch is $65 and comes in a variety of fabrics.
It was created by the ladies who work Sseko Designs are between the end of secondary school and the beginning of university just outside of Kampala, Uganda. They must earn the money to continue their education and so Sseko Designs hires them and gives them the opportunity to do just that.
These young women also make these incredible sandals.
With one sole and numerous interchangeable straps . . . and a myriad of strap
designs that will make it look like you have hundreds of sandal options in your closet. For the person who only wears one or two pairs of shoes until they fall apart – ahem, me – this is a perfect solution. Gives you variety when you need it but keeps it simple and prevents your closet from being ridiculously overflowing with items you never use.
The Stocking Stuffer Package includes one set of soles and three sets of straps and retails for $65. You can get additional soles for between $47 and $52. Additional straps are $8 each, with a few select kinds running $13.
This feed sack style purse is $25 from the moms that are a part of Heartline Ministries in Haiti. They have a variety of purse styles and fabrics as well as some jewelry options, all made by the moms graduating from their program.
Please consider purchasing a gift this Christmas that will not only be a blessing to the person you give it to, but also a blessing to the person, family and community you are buying it from.