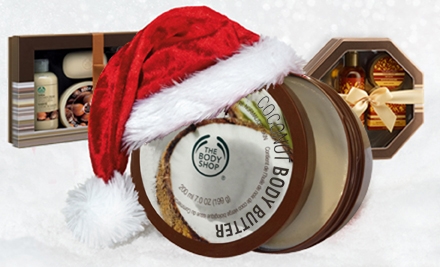 Sorry, I meant to get this deal up earlier today and life got in the way. Parent/teacher conference and all that.
Groupon is offering 50% off at The Body Shop right now. They usually have some pretty good deals around the holidays and this would help make it an even better deal! (Please note it is good on sales, but not on Good Friday!)
New customers need to register for an account with Groupon and then purchase this deal.
If you're a returning Groupon customer, please use this link to make your purchase and help support MelissaStuff and the deals we bring you!