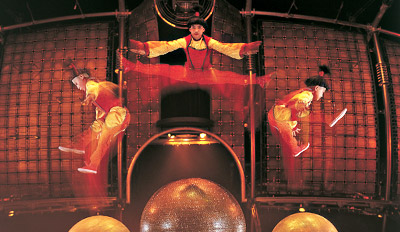 Cirque de Soleil is coming to our area again. I have never seen it but want to take my husband one day. I think he would love it.
Travelzoo has $40 tickets on sale for just $24 or $75 tickets for $45 right now. Or you can use ScoreBig to set your own price for the tickets – and they don't tack on any additional fees so you might save more money with them.
Whoever finds the best deal, let me know so I can try to talk my hubs into taking me!