Did any of you do the Picaboo Groupon? I did! I got $100 worth of Picaboo product for only $20. it can be split over multiple orders so I knew it would come in handy.
The best part is Picaboo just announced that they are adding photo calendars and custom photo cards to their product line!
They will have two options for calendars – Classic and Premium. Classic calendars will run $19.99 and be 8.5x11 – Premium calendars will be $29.99 and a whopping 11x14".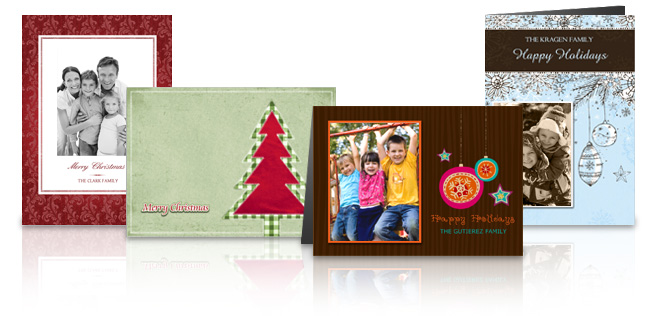 I'm most excited about the cards because it seems like every time an event rolls around – Christmas, birthdays, parties, etc. – I need cards and they just aren't something I can find on sale at exactly the time I need them . . . and definitely aren't something you can buy too far in advance.
These start as low as $.79 a card and the overall price per card drops the higher quantity of cards you purchase. So if you buy 300 or more (whew, that's a lot of family and friends) of the $.79 cards you will only pay $.59 for each card.
So whether you have the Groupon or not – these are pretty good prices for these kind of custom products. And there's even better news right now, until October 14th, Picaboo is offering FREE shipping and 10% off everything in their store! Use the code SHIPTEN.