It makes me sad that when I look at my list of Swagbucks referrals that some of you still have 0 Swagbucks! You went to all of the trouble to sign up but you're not doing the easy part (searching) and not being able to reap the rewards.
My recommendation would be to go to Swagbucks.com and downloading the Swagbucks toolbar. Then you can simply use the "search" box to enter the website you want to go to – google.com, hotmail.com, melissastuff.blogspot.com :) – and win points every day! (Even in Google Chrome, once you've downloaded the toolbar your navigation bar will let you search Swagbucks by just entering the individual words directly into it!)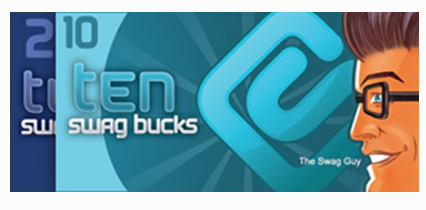 So search, search, search! You can earn double, triple, quadruple what you normally earn.
. . . And if you haven't signed up, start today!
I've already redeemed $60 worth of Amazon giftcards and have redeemed $30 more this week . . . and points still left in my account. You could be reaping the same rewards. I promise I don't do anything but use Swagbucks to move from one site to another.